PENCIL's Legal Industry Advisory Group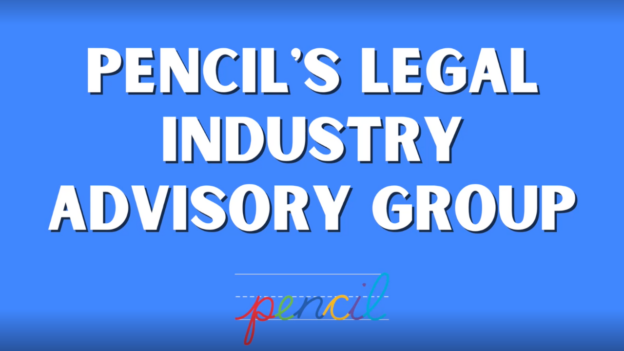 PENCIL makes it easy for business professionals, educators and students to work together—in schools and the workplace. Our programs, including in-school partnerships, mentoring, internships, and immersive experiences like Principal For A Day®, create targeted opportunities to make a real difference in the classroom and beyond. As an organization we strive to provide students with access to the relationships, skills, and opportunities that support their success. New York City is filled with young people who have the talent and ambition to go far and we envision a city filled with students whose opportunities match their ambitions.
With our continued goal of connecting students to success, PENCIL has launched the Legal Industry Advisory Group alongside law firms and general counsel offices in New York City to invest in early career exposure, mentorship, skill development, and internships for PENCIL students.
More than ever before, building career pathways for youth is a priority in the city and PENCIL is working as a strategic partner with the city's leadership to engage New York City businesses in these efforts.
Law firms participating include:
Mintz, Levin, Cohn, Ferris, Glovsky and Popeo, P.C.
Paul, Weiss, Rifkind, Wharton & Garrison LLP
The Legal Industry Advisory Group program started with a virtual law panel in February 2023, reaching over 150 students and most recently, hosting an in-person Women in Law panel at Paul Hastings. The program will run through June 2023 where students will learn about Education Pathways, Career Trajectory & Salary Expectations, Legal Current Events, participate in Day in the Life: Job Shadowing, and more.
In the summer, the Legal Industry Advisory Group is offering internships through the PENCIL Internship Program. These internships are paid, competitive, and provide work-based learning experiences to high school and college students. It's a great opportunity for students to gain practical knowledge and skills in the legal industry while developing their professional skills.
To learn more or to join the Legal Industry Advisory Group, contact Hannah Immerman at himmerman@pencil.org.
If you would like to work with PENCIL to create an advisory group for your industry, contact Jessica Bynoe at jbynoe@pencil.org.