PENCIL's 2023 Volunteer Awards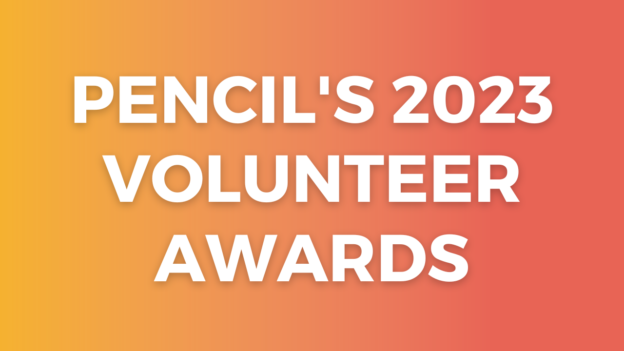 PENCIL is thrilled to reveal the nominees for the 2023 Volunteer Awards!
Every year, we acknowledge outstanding individual volunteers who have exceeded expectations in their PENCIL partnerships. This year, our honorees are:
James Mazzullo and Beth Kolman of Infosys Foundation USA
They are being recognized for the care and commitment they have put into working with students and educators throughout the expansion of the Infy App Challenge!
Victoria Prodan of JPMorgan Chase & Co.
She is being recognized for her mentorship and for supporting PS/IS 226 Alfred De B. Mason students to critically think about their individual paths and the larger world around them.
Brianna Kostecka and Bryan Rojas of OUTFRONT Media
They are receiving recognition for their warm and inviting presence during the partnership. Students had the opportunity to visit OUTFRONT's corporate office and explore the numerous career prospects the company has to offer.
Cameca is being recognized for her unwavering commitment and enthusiasm in collaborating with Richard R. Green High School and its students, serving as an example of an exceptional volunteer.
Gingi Pica of L+M Development Partners
Gingi is being acknowledged as a dedicated team player who is committed to both the students and PENCIL's mission of connecting NYC public school students to success.
Kate is receiving recognition for her unwavering commitment, dedication, and active role in crafting curriculum for each session, guaranteeing that students have hands-on building opportunities.