PENCIL's 2023 Partner Awards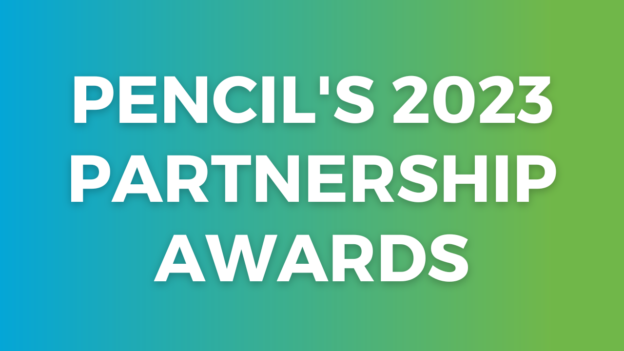 PENCIL is thrilled to reveal the nominees for the 2023 Partner Awards!
Annually, the PENCIL program team assesses the partnerships from the year and chooses three programs to receive the Partnership Awards. This year, we're celebrating:
Veteran Award: Snøhetta and New Heights Middle School
This long-standing partnership is receiving recognition because they have continued to innovate, inspire and motivate scholars to explore careers in STEM year after year.
Innovative Award: Infosys Foundation USA and High School of Arts and Technology, High School of Telecommunication Arts and Technology, and Thomas A. Edison Career and Technical Education High School
This partnership between Infosys Foundation USA and multiple schools is being honored for their hard work to implement fresh ideas to expand the Infy App Challenge and increase PENCIL's impact, serving more scholars and mentors than we ever have before.
Emerging Award: Liberty Dental and Union Square Academy for Health Sciences
This partnership successfully completed its second year, offering students the chance to engage in an industry-based project centered around dental hygiene and oral health within NYC communities. It provided valuable insights into the dental industry.