PENCIL's 2022 Partner Awards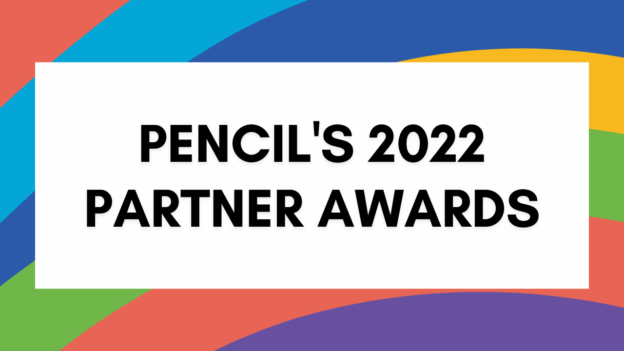 PENCIL is excited to announce the nominees of the 2022 Partner Awards!
Each year, the PENCIL program team reflects on the partnerships from the year and selects three programs to receive Partnership Awards. This year we are celebrating:
Emerging Award: Empire & Longwood Prep Academy
The mentors from Empire have continuously worked hard to provide an engaging experience for the students at Longwood Prep Academy. This year it was the only school partnership program which held all sessions in-person. We were able to facilitate a new session on mental health, and the students were fully engaged. Marie and Jose have been great mentors and they continue to push for a curriculum that focuses on intellectually stimulating students.
View this post on Instagram
Innovative Award: Snohetta & New Heights Middle School 
The Snohetta team works hard every year to plan and design a different creative project for scholars to work on and have ownership of. This year, 6th graders from New Heights MS worked with Snohetta mentors to conceptualize, draw,  design and build their own lamp based on an element of their choosing (air, earth, water, or fire). Each student created a wholly unique lamp based on their individual visions and constructed it by themselves.
View this post on Instagram
Veteran Award: DTCC & Hudson High School Of Learning Technologies 
DTCC continued their long partnership with HHSLT! DTCC organized the first PENCIL in-person session since the pandemic began which was a huge success. The PENCIL school contact, Mr. Pandolfino looks forward to working with PENCIL again next year.  DTCC also deepened its commitment to PENCIL by expanding to another partnership school.
View this post on Instagram