PENCIL Congratulates David Banks on Being Named the Next NYC Schools Chancellor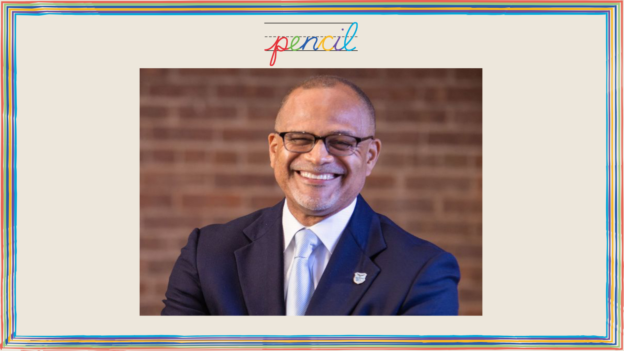 PENCIL congratulates David Banks on being named the next Chancellor of the New York City public schools. PENCIL has a longstanding relationship with David and the Eagle Academy schools, spanning nearly 15 years, and we look forward to building on that foundation in 2022!
"David understands how to bring together the education and business communities to connect more students to success. PENCIL stands ready to continue our work with David and the Department of Education, to create equitable access and opportunity for the 1 million students in their trust", Gregg Betheil, President, PENCIL.
Since 2006, David has been a trusted partner and advisor to PENCIL and its leadership by serving as a keynote speaker at events, hosting professional development workshops, engaging Eagle Academy schools in dozens of PENCIL programs and regularly opening their doors for our annual Principal For A Day.