Join PENCIL's Celebration of Success on December 1st, 2022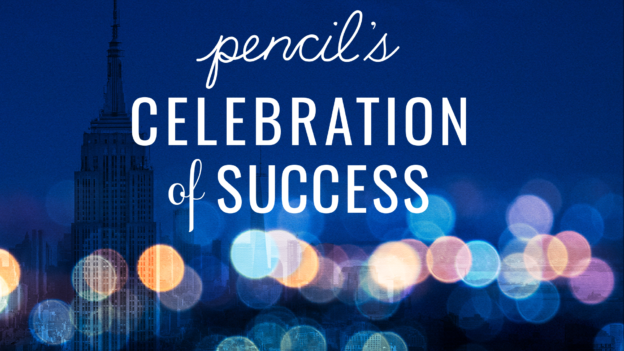 Date: Thursday December 1st, 2022
Time: 6:30pm – 9:30pm
Location: Edison Rooftop at the Edison Ballroom
PENCIL's first annual Celebration of Success will take place on Thursday, December 1st at 6:30pm and will highlight stories of the many students, partners, and volunteers who have worked together over the past year to secure New York City's future by supporting our students. Join us at the Edison Rooftop as we end the year on a high note!
By contributing to the Celebration of Success, you will help preserve the future of New York City by ensuring the next generation has equitable access to success through PENCIL's programs.
For tickets and sponsorship information, please click here.
For information about making your donation by check, ACH/wire, or stock, please contact Christine Gorman at cgorman@pencil.org.
Supporters of PENCIL's Celebration of Success
Honor 

Society

:

Dean's List:
Scott and Melissa Beattie Charitable Foundation




The Hayward Family

Champion:
Bank of America Merrill Lynch
Susie Coulter and Michael Maslansky
Nicole and John Degnan
Betsy and John Fosina
Outfront Media
The Richman Family Foundation
Saatva
Leader:
BNY Mellon
Empire BlueCross BlueShield
HighPoint
J.P. Morgan
Joanna Lambert and Duncan Heilbronn
Snøhetta
Lisa and Lewis Warren, Jr.
Willkie Farr & Gallagher LLP
Advocate:
Ardea Partners LP (Jeffrey Schackner)
International Integrated Solutions, Ltd.
Josh Kuriloff, Cushman & Wakefield
Ron and Chiara Rudzin
Supporter:
Arcesium