If I can do it, so can you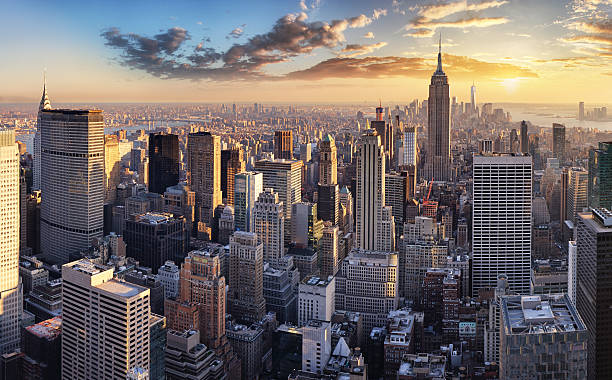 I'll be candid here; I struggled to pen these words. Success in life involves the situations you get yourself into and the people you meet. No one can be successful by themselves. It requires you to build relationships with people who want to see the best in you.
The right situations will scare you because they will require you to step out of your comfort zone. I was a young Black boy from Brownsville, Brooklyn, New York, who decided to leave the neighborhood. I wasn't comfortable with leaving my family, but I needed a change after my best friend was murdered on Christmas eve during my junior year of high school. I was only 16 and utterly heartbroken.
Luckily for me, I was involved with an organization that showed me what life could be. You all have it too; it was PENCIL.
At PENCIL, it meant the world to me to look over the city and inside those tall midtown Manhattan skyscrapers. I met the head of PENCIL at the time, a woman named Iris.
Iris told each of us that we could be professionals in medical, banking, and legal fields, or anything for that matter. Where I come from, we didn't think like that. There was no way corporate America would let Black folks in.
We didn't see any of those jobs in our future. But I knew otherwise. I had seen otherwise. I was going to show my family and Brooklyn that it was possible.
I decided to go away to small school in a place far away from home, in a a predominantly white city: Plattsburgh, New York. There I met openly conservative people for the first time in my life. I thought I would not fit in, and I didn't.
I stood out! I made friends in the classroom first. It didn't dawn on me until my half-Black-half-Asian roommate said: "wow, you're helping all those white guys with economics. You must be kind of smart." I think I was.
I allowed myself to grow in that place, spoke with professors after class, challenged conservatives to understand why they saw the world the way they did, and share what life was like outside of what they knew. Plus, believe it or not, most people get along when you lead with honey.
While at Plattsburgh, I grew as a person. I met so many kinds of people. I was terrified of being five hours away from Brooklyn, the only home I had known, but I had to change, or better yet evolve and grow. I built great relationships in college and held on to those I had before college.
After college, I started my career in Private Wealth Management at Ayco, a Goldman Sachs company, followed by MUFG, The Bank of Tokyo and then, through networking,I landed at Wealth Management at Morgan Stanley. The corporate culture was more inviting than what I thought it would be. Or maybe I was already prepared for it by working and living with different people during my time at college. Here's the truth: corporate America is not diverse. Some people will read that and get discouraged, but I say don't. Show them that you belong and you are capable, because you do, and you are!
As we celebrate Juneteenth, I sit back and think about what life would be had I decided not to get comfortable with being uncomfortable. I know medical doctors, lawyers, bankers, principals and a whole suite of black professionals. We all had our collective and individual struggles, but we all agreed that if we had to do it over, we would.
I encourage you all to see yourself in those professions where you want to be one day and do the work to get there because it's not a matter of if, but when.
-Asher Kennedy,
Financial Advisor, Morgan Stanley