Highlights from PENCIL's Career Explorers Program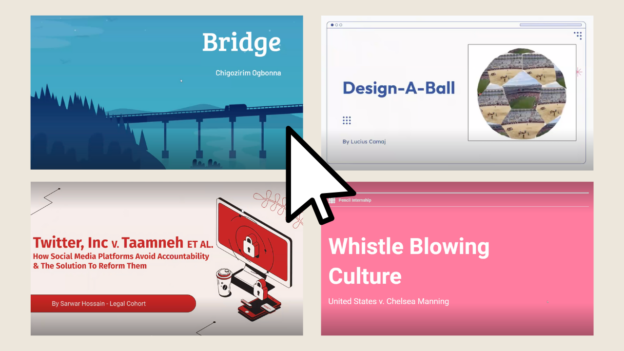 This summer, PENCIL supported students who participated in the Career Explorers Program, a paid work-based learning experience designed to promote career awareness, exploration, and preparation. Students in this program were paired with professional mentors who provided regular guidance and feedback while also creating networking and other career exploration opportunities.
Tailored to their interests, students joined industry-specific cohorts in technology, business, law, or healthcare, attending workshops focused on the development of career readiness skills and career exploration opportunities.
To conclude the program, students finalized and presented capstone projects aligned with their chosen industry.
Here are some noteworthy capstone projects from each cohort:
HEALTHCARE:
-A software addressing physician burnout by streamlining administrative work and promoting mental health awareness.
-A software facilitating the implementation of AI in the healthcare system for hospitals to diagnose and treat patients more efficiently and accurately.
BUSINESS:
-A business offering complete customization of soccer balls, targeting a younger audience of soccer fans as the industry continues to grow in the United States.
-A user-friendly app enabling homeowners to automate and manage all their smart devices, including lighting, thermostats, security cameras, and smart locks.
TECHNOLOGY:
-An app educating users about the racial wealth gap and enhancing financial literacy by offering courses and open forums for user communication.
-A website created to raise awareness about how human activities negatively impact animals.
LEGAL:
-The Chelsea Manning case was presented, with the student's conclusion that whistleblowing can help lead society to a corruption-free environment.
-The Twitter v. Taamneh ET AL. case was presented, with the student's conclusion that social media platforms must be held liable for the content on their platforms due to the increase in harmful misinformation.
Kudos to each and every Career Explorers cohort! As they continue to forge their paths ahead, we extend our best wishes for continued success in all their future endeavors.