Bloomberg Python Program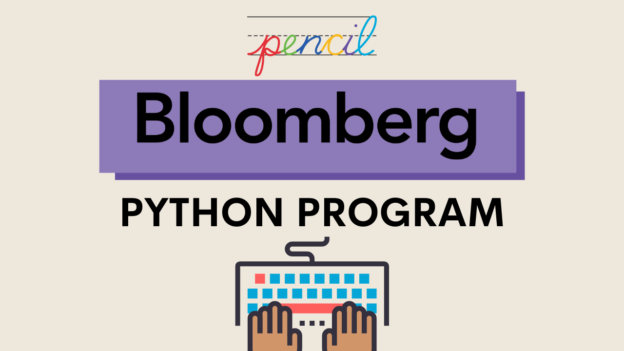 This school year, PENCIL invited 21 students from 11 NYC public schools to participate in the Bloomberg Python Workshop Series!
The Bloomberg Python Workshop is a 10-week interactive program that gave students with no prior coding experience, the opportunity to discover a career path in technology. Students spent nearly 30 hours, throughout 16 sessions, working closely with mentors from the Bloomberg Software Engineering team to learn how to code.
Students took the coding skills they learned throughout the workshop and created an interactive game that they presented as a final project. These impressive demos included "Painting with Python", "Tic Tac Toe" and "Turtle Chase".
Eleventh grader, Mandy, worked alongside her Bloomberg mentors Upasana, Jiaming and Jack to create Turtle Chase. The goal of the game was for the turtle to reach the finish line without bumping into enemies. Mandy explained that she looks forward to learning more about coding so she can continue to make the game more interactive and complex.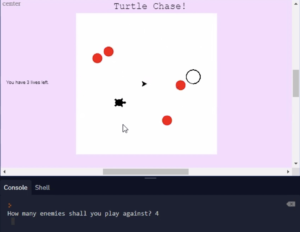 Mentor, Becca Diefenbach, had this to say about her experience with the students;
"The students showed incredible commitment, tenacity and curiosity to learn this new skill. I know there's lots of challenges and moving parts in your lives and in the world right now and we feel lucky that we've had this time with the students. I want to give a huge thank you to the PENCIL team for bringing us together."
We are proud of the students who participated in the program, and worked hard to learn this new skill. Learn how you can support PENCIL as we continue to open eyes, open minds, and open doors for NYC public school youth.